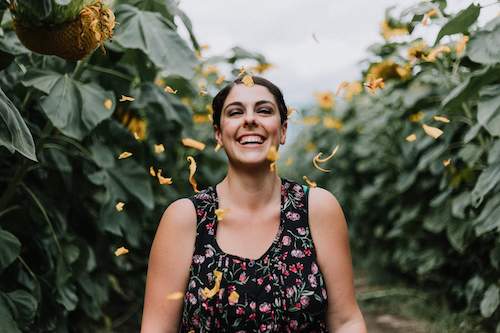 You may be here right now because you have tried every avenue towards healing. Maybe you have been taking medicine to relieve symptoms but the medicine ultimately did not resolve your problem.
Or perhaps you are simply curious about what the alternative healing sector has to offer versus the mainstream approach or why it is growing in popularity. 
Here at Boost in Life Health and Wellness, we are here to assist you on your personal journey towards healing and self-empowerment by boosting your immune system, relieving stress, balance energy channels, and restoring the body to optimal health.
We look forward to helping you restore your body to optimal health
OUR ULTIMATE GOAL IS TO RESTORE YOU TO VIBRANT HEALTH.
We use powerful but gentle natural cures that help our customers to find the root cause of their sickness and problems and help them heal in a gentle but very effective way. 
We support and facilitate a natural way of life with our holistic therapies. 
Holistic health is an approach to life, which rather than focusing on illness or specific parts of the body, this approach to health considers the whole person. It emphasizes the connection of mind, body, and spirit.
Boost in Life Health & Wellness Center has helped many people in the city of Houston, Texas as well as overseas with issues such as metabolic disorders, hormonal and nutritional imbalances, pain and stress management, energy imbalances, emotional health, and many more health issues.
We assist in identifying the root cause of the illness and relieve not just the symptoms using natural healing methods from evaluation to recovery that promote the body's own ability to heal naturally. Our aim is to prevent illnesses through stress reduction, holistic practices, and lifestyle and diet improvements. 
As a holistic practitioner, I see the body, not just the symptoms. You are not a disease or a diagnostic case. You are a unique biochemical being that needs to be viewed and treated as a respected individual.
We are willing and prepared to assist you on your path to natural healing, by creating a holistic healing program that's personalized according to your health issues.

Dr. Ndinofina was a pleasant surprise as this was my first visit EVER to a Naturopath, I did not know what to expect. She answered all of my questions and took her time. Dr. Ndinofina was very professional and attentive. She listened to my concerns and quickly created a plan to help relieve my health issues. I definitely would recommend her to close friends.
After being diagnosed with Encephalitis, my standard physician was at losses to help me. Meanwhile, my symptoms continued to get worse; horrible headaches, memory loss, gaining weight, hair loss, no energy, were just a few of the things I dealt with. With the help of Dr. Josefa Ndinofina , I was able to reduce my symptoms into a manageable level. I feel lucky and thankful to have found this clinic at the time when I really needed so much help.
I always feel like I get plenty of time to explain my issues without feeling rushed. I've managed to get in to be seen in an emergency even with a last-minute appointment. Dr. Ndinofina is caring and truly devoted to her patients.

Dr. Josefa Ndinofina is a board-certified naturopathic doctor and a member of the American Naturopathic Medical Association. She is a diplomate of medical biomagnetism accredited by the Escuela Superior de Biomagnetismo Medico. She is a licensed massage therapist and certified medical massage practitioner. She is also a certified lymphatic therapist hailing from the premier institution of the Norton School of Lymphatic Therapy. Dr. Josefa Ndinofina is a diplomate of Holistic Iridology from the International Institute of Iridology.
Dr. Josefa Ndinofina founded Boost in Life Health and Wellness to share her passion and knowledge with those who were in need or wanting an alternate approach to healing. She hails from a family lineage of traditional healers and this family history drove her to pursue natural healing and gain expertise for implementing natural healing methods to help improve one's health.
10540 Northwest Freeway
Suite #10540
Houston, Texas 77092